CRM software Malaysia
In competitive business environment, you need to be able to communicate with your customers using a variety of channels, including voice, text, email and web chat. Is your contact center ready to capture these interactions? How will you monitor and manage quality, training, performance and compliance?
Claritas Call Center CRM undeniably gives you an easy-to-use tool to deliver consistent, efficient service that enhances customer loyalty to sustain long-term business and increase lifetime value. It completely customizable to suit your business processes and scale to meet your enterprise demands.
Claritas CRM works with AVAYA, NEC, SIEMENS, ASC, ERICSSON to provide you seamless computer telephony integration.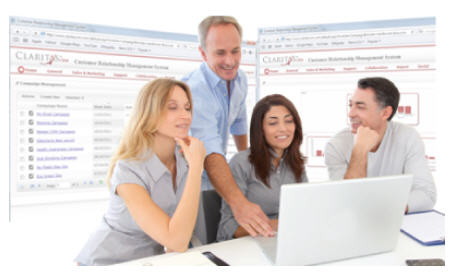 Here are some of the Claritas Call Centre CRM features :
• How many calls abandoned
• How many calls waiting to be answered
• How many calls made
• How many staff available to answer calls
• Conversation length and more
• Call control – Dial, Answer, Hold, Set Forwards, DND
• Advanced call control features – Park, Conference, Barge In, Call-back
• Free Dial – Highlight a number & dial it
• Simple operator functions – inc. DND other, FWD other (when combined with Call Manager)
• Phone book – personal & system-wide contacts
• Programmable action buttons – Speed dials, BLF, Launch of applications, Service Codes
• Personal call handling statistics
• and many more……
Besides Call Center CRM, Claritas also offer Claritas support CRM, For more information, please visit http://www.claritascrm.com/