Children Scooter and Bike Malaysia
Shopotherwise is a leading supplier of kids bike Malaysia for all teenage groups, distributing a wide range of Cartoon character-related bikes creatively designed by Australia's leading bike designers, such as Disney fairies scooter , Disney princess scooter and more. All the products are made by licensed manufacturers under the highest quality and hygiene standards.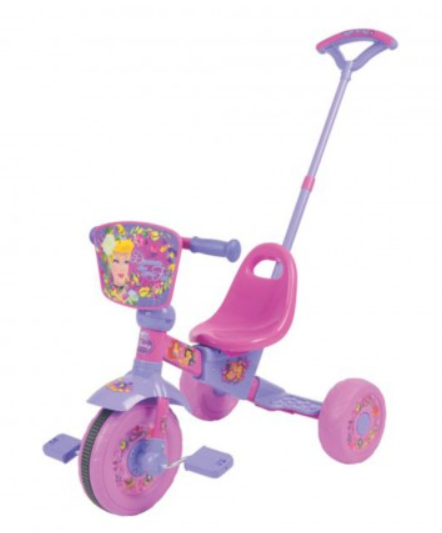 Product Code: 41903
Designed in pretty purple and pink with pictures of Disney Princess, this trike is a great gift for your little girl.
She will love the freedom of riding around on her own while sitting comfortably in the high back seat. You can also give her a little help with the push handle.
The steering lock allows the guardian to easily manoeuver the trike. Its pedals can also be disengaged to make it safer for the child while the trike is being pushed by the guardian.
Pricing Details
Retail Price RM199.90
Buy At Wholesale Price RM149.90
You Save RM50 (25% Off)
Our online store revolves around creating a pleasant shopping experience for our clients. We strive to deliver such an experience by committing ourselves to excel at the four codes of business ethics which are the fundamentals behind our online shopping portal for bikes.